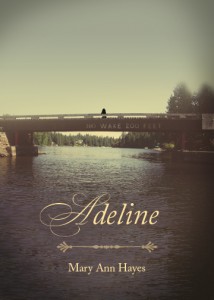 At eighty-seven years of age, Adeline returns to her life long sanctuary; the family cabin perched on the shore of a wilderness mountain lake.
Memories engulf her as she revisits all that shaped the lives of her children, her husband, and herself. Most are of happy times, full of laughter, sunshine, and warm summer nights. Yet that one fateful day, the one that changed everything, still weighs heavy on her heart.
Walk with Addie through natures beauty as she struggles to find peace, and as the true strength and beauty of her heart is revealed.
A Novella, at only one hundred and eleven pages, Adeline wastes no words in telling a beautiful and heart-wrenching story.
Enjoy my favorite book!