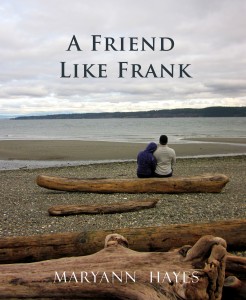 Everyone needs a friend like Frank, as Stephanie Sinclair discovers in this mainstream women's novel about two people who meet under the most unlikely of circumstances. Frank has a past he's even changed his name to avoid, and Stephani has developed a bad habit that could land her in trouble with the law as well as alienate her from her long time circle of friends.
"A Friend Like Frank," is a lively romantic comedy, a mainstream women's novel you will not want to put down! It is available in both paperback and  e-book form through Amazon, or better yet, order a copy from my website, and receive a signed copy and free shipping!
The sequel, "The Trouble with Tony" is already out and ready to be ordered too! Don't  miss it!
I truly hope you enjoy "A Friend Like Frank"!
Mary Ann