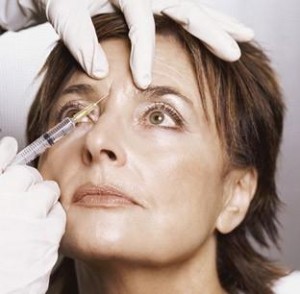 It has been said, women are aging more gracefully than ever. That women over fifty are still beautiful and desirable, and even better the older they get. Well isn't that nice. I guess on the surface, most of us still look pretty good. But don't let that fool you. It's not what's on the outside that counts, folks. It's what's happening on the inside.
Underneath the smooth, wrinkle free, microderm-abrased face, and whitened, a million times over, smile, is the heart of a women sick to death of just about everyone in the whole world. Especially the freaks in our country that insist we not only look as good as we did twenty years ago; but better. It's Okay, now days, to age, as long as the aging is done in the most appropriate and non-offensive manner.
What does that mean, you young girls may ask? Well, let me be the one to tell you. Aging inoffensively means do it, but don't let anyone know. Take all the anti-aging precautions available in the entire world, never stop moving, exercise like your training for a marathon every free minute of your life, eat all natural and in tiny portions. Get manicures and pedicures.  Don't do anything unsightly in public like have a hot-flash or get out of a chair and limp for a second while your hip adjusts.
Wear a size four. If you wear a six, lie about it. Color your roots on schedule, have your hair style changed continuously, listen to modern music and watch all the movies necessary to keep you in vogue.
Do all of this until the day you die. Now, isn't that a plan?
How, one might ask, are we women over fifty supposed to handle all of the above, and be happy about it. Well, I believe that is the reason God showed up at that wedding party a few year back and turned all that water into wine. He knew we needed a little red wine to soften the blows of aging. So, when the beauty demands of the world become a little overwhelming, it's likely that a glass of wine will ease the pain and quite possibly save us from committing first degree murder.
That's my remedy, and my story— and I'm sticking to it!
Later,
Mary Ann