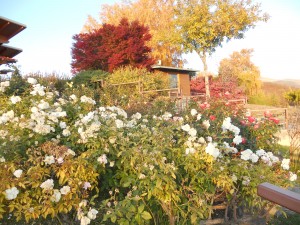 The other day we helped our friend pack up her household in preparation for a move.  He husbands death has left her alone in a house much too large for one.
We seam to always be starting over, in one way or the other. We go from the home of our parents, to the home of our own, to our home shared with spouses and children, and then empty again. Each change is a new beginning, starting fresh, starting over – again.
We're about to start over, to visit a whole new realm of life we've never been before. I've been told that being a grandparent is better than being a parent. It's another new beginning yet they say the second time around is much easier than the first.
I love that fresh new starts continue to happen all through our lives, keeping us from getting stale. Every time we start over, we can chose to do better and embrace the chance to impress ourselves with new found flexibility and acceptance. Every time we have the chance to start over, we should start over with the attitude of adventure, one we'll make the most of no matter what.
The hard part is starting over when we don't want to, when we aren't prepared, when it isn't fair. The hard part is doing it alone. These are the times to draw strength and courage from family and friends. That is why God puts the right people in our lives at exactly the right time; so we have someone to lean on, just as the song says.
Later,
Mary Ann