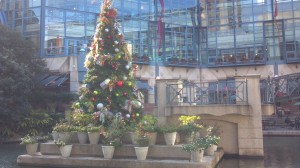 Life needs a little perking up. I've noticed this about everything lately; the house, the decor, our activities or lack thereof, the routine, meals, hair style, relationships. It's as though I've forgotten to freshen anything up for a long time and just now noticed how stale it's all become.
I'm starting to perk things up around the house with new sofa pillows although I can't seem to find the look I'm after. I've shopped on-line and through brick and mortar and have had no luck. Picking out fabric and having some specially made just might be the way to go. At least I'm thinking about it which in itself makes me feel adventurous. Doesn't take much.

I moved a few small pieces of furniture around and relocated a couple of plants. That helped. And I raked the yard, bagged all the leaves and pulled every weed I could find. I think planting a bunch of spring bulbs before it's too late is a good idea. Anticipating a yard full of flowers brightens things up, if only in my mind for the time being.

My hair dresser changed my style and gave me a great cut. I love it and feel a lot better about myself. Of course, I have the diet plan for the doomed New Years Resolution all ready to go. Again. I'm sure I'll stick with it this time because this time I actually mean it, as opposed to all those other times when I didn't really mean it.Apparently.
A scary realization crossed my mind the other day: I kiss my dogs, Maggie and Rita, more than I kiss my husband. That's got to change. He supports me physically, mentally, and emotionally, after all, and has hung around for thirty nine years. That's got to be worth more kisses than the dogs get and a little extra attention would assure him he's not been forgotten.

Also, there needs to be a serious effort to reconnect with friends I've let slip away over the past few years – or maybe they let me slip away – I'm not sure. Regardless, it's time to tell them they've been on my mind. And who knows, it's possible they've not even noticed. Although that wouldn't be the scenario I'd expect, it would at least be some fresh honesty. I guess fresh honesty beats stale pretense.
All this brings me to those terribly stale holiday decorations and ornaments I have absolutely no desire to dig out of storage and put on display. I'm going to think of something completely new and unique this year, like maybe an upside down Christmas tree and a new turkey stuffing. I don't know; that may be over doing it. Yet, regardless of what I decide to do, I better get on it and fast. Thanksgiving is only a week away!
Later,
Mary Ann