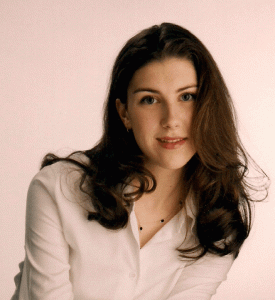 Katie died of a brain aneurism. She was thirty one years old. I didn't really know her all that well but I attended her funeral service out of respect for the family. From that service and the gathering that followed, I discovered I'd missed out on knowing a beautiful soul. This young woman had not only managed to touch the hearts of many in her short time on earth but she'd made a huge impact and an actual difference with her life.
Katie leaves behind a legacy of love. Not a person spoke of her without embellishing on the love and caring they'd always felt from her smile, her laughter, her touch.  One young woman spoke of the impact Katie had on her life, particularly over the last few years. How she'd learned to truly care for others and share her thoughts and feelings with family and friends because of Katie's example. She vowed to "pay it forward" as she knew Katie would want her to do. She vowed to take all the love and acceptance she'd received from her friend and pass it on for the rest of her life, in effect, stepping into Katie's shoes.
I was astounded by the impact Katie had on so many in such a short time and I wondered at the knowledge and wisdom she held in her heart. Her legacy is like that of an old woman with years and years of overflowing love, yet she was so young. We all wonder why God allows such a beautiful soul to be taken away so early in life, yet I have to believe that she'd accomplished all He sent her here to do. I suppose there are those who not only hear God's voice long before the rest of us, but are not afraid to follow His direction.  I believe Katie was courageous and wise well beyond her years, that she eagerly listened for the words that defined her destiny and in doing so she accomplished in thirty one years what most of us either take a life time to do , or maybe never do.
I don't think it will be possible to forget her, and like so many, I will try and emulate Katie's life of love, acceptance, and kindness.  She was one of God's greatest and the world is a better place for having her, even if only for such a short time.
Later,
Mary Ann
She will be remembered