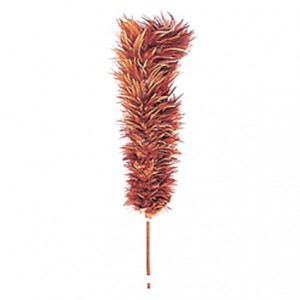 They have grown thick and fuzzy, these cob webs in my head. Not only that, but our damp Pacific Northwest winters present the grave danger of mold entering into the equation. Can you imagine? Moldy cob webs hanging out in our heads?
I know it's happening to me and I know what a dangerous outcome this could have if something isn't done about it soon. My thoughts are becoming stale. Boring thoughts lacking essential energy and creativity. Useless thoughts void of anything positive or inspirational. Old cold moldy thoughts held prisoner in a cob webby head.
All that can be done is to locate a magic feather duster, one that enters our damp webbed brains on a warm breeze and sweeps away the cob webs while drying out all the mold. It's somewhere to be found- somewhere on this planet of ours.  The duster is made from soft colorful feathers plucked from the tails of birds of paradise. It wafts through our heads ever so gently, carefully sweeping the thick sticky webs from side to side. Given enough time,at least a week, the webs will all be dusted away and the mold will dry out. Our thinking will be crystal clear and our vision twenty twenty.
This is a serious process that takes at least seven days, most preferably in Mexico!
Later,
Mary Ann