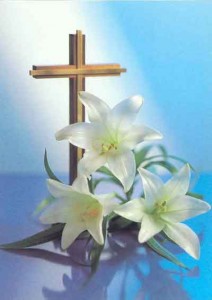 My daughter's pastor has made the decision not to do Creaster. That's Christmas and Easter combined. His point is, he's not going to go all out to put on a Hollywood style Easter pageant or a Christmas play to rival the Nut Cracker.
He's not banking on a once or twice a year attendance making much of a difference in peoples lives. I agree with this philosophy. People that show up at churches twice a year rarely bother to go any other time, so why bother with a costly, time consuming production?  I've never known anyone to attend a Christmas play and be so blown away that they magically become a regular attendee. But I've known a lot of them to say how nice it was with a nervous strained smile as they hurry to their getaway cars.
It's either in a persons heart to worship God on a regular basis in the company of other believers, or it's not. Why try to impress them with a show? I think it's much more effective to invite non-believers to a regular service with the sermon centered on the holiday. Presenting our church services are they are on a normal basis is at least an honest presentation. Maybe people would feel comfortable coming back if they knew what to expect. And the message can be relayed without costuming and laser lights flashing all over the sanctuary.
I've attended a few productions in my time that were so overwhelming I could hardly wait to leave. It's sad so many people feel we need to "sell" God with flash, food and fireworks. He didn't live his life in the lime light. Jesus was a humble man, a man of quiet dignity. I, for one, prefer to honor his life and sacrificial death in a manner more representative of Him; in prayer with other believers, thanking God for sending his son Jesus to save us through His incomprehensible love and sacrifice.
I,m sure there are many who feel a need to do Creaster, and I'm sure it has it's benefits. But let's not bank too much of our outreach ministries on it. Let's stay true to the day to day. There is beauty in simplicity.
May God Bless you all this Easter Sunday.
Later,
Mary Ann