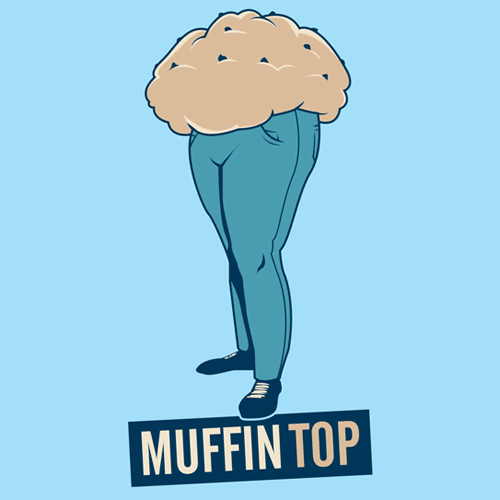 The dreaded Muffin Top is back!!! It's not just that the darn thing is here again and billowing over the top of my jeans, it's the fact that I have only 28 days to lose it before going to Mexico! So, without revealing my weight, because that's way too scary, I'll  let you know that I have 12 pounds (yes, twelve!!!) to lose in a mere 28 days. Well, let's do the math; it means I need to lose approximately 3/4 of a pound a day to make it.
Is it possible! OF COURSE IT IS!! All I have to do is start burning calories like there's no tomorrow! And I shall! For the next 28 days, I will consume no sugar, no fat, no pasta carbs, nothing that tastes really good. I will eat fruits and vegetables raw, raw, raw! And, I will exercise like I'm training for a triathlon! I will work out like a crazy person, getting up early in the morning so I have time to do it all!
I pledge to report to you, anyone who cares, every day. I will be honest. Encouragement will be sooooo appreciated so if you want to comment please don't hesitate. You could join me – just a thought. Anyone want to join me? I could use a partner in this. Well, time to go take my before picture. I won't be posting it!
Good luck to me!
Mary Ann