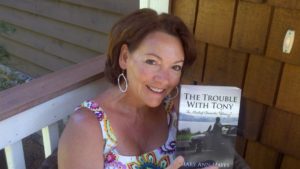 Hello!
My name is Mary Ann Hayes and I am a writer.  I live on an island in Washington State with my husband of forty threee years and our two dogs.
My passion for writing stems from a love of the English language. Words are life forming.. They are powerful and must be used with consideration. Words often make or break a life, the power in their use is so great.
Naturally, a love of words leads me to be an avid reader. A good novel on a rainy day is like rich dark chocolate and a fresh cup of coffee.  It doesn't get much better.
A writer's ability to chose and arrange words in a way that transfixes a reader is an art and a craft not easily mastered. I have always been amazed by great story telling, which is why I love fiction and why I love to write it. I love the telling of a really good story!
Adeline is my first novel, published by Tate Marketing Enterprises, and is available in any book store or from Amazon. It is a novella, only one hundred and eleven pages. Although Adeline may be small, it is a very powerful story.
A Friend Like Frank was published through Create Space, as was the sequel,  The Trouble With Tony.  Both full sized novels are contemporary romantic comedies and are available through Amazon in e-book and/or paperback form.
I sincerely hope you read these book. Let me know what you think!
Happy Reading!
Mary Ann