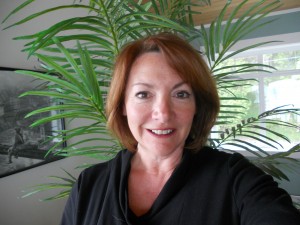 Hello!
My name is Mary Ann Hayes and I am a writer.  I live on an island in Washington State with my husband of thirty five years and our two dogs.
My passion for writing stems from a love for the English language. Words are amazing. They are strong and powerful and must be used with consideration. Words can make or break a life, the power in their use is so great.
Naturally, a love of words leads me to be an avid reader. A good novel on a rainy day is like rich dark chocolate and a fresh cup of coffee.  It doesn't get much better.
A writer's ability to chose and arrange words in a way that transfixes a reader is an art and a craft not easily mastered. I have always been amazed by great story telling, which is why I love fiction and why I love to write it. I love the telling of a great story!
I have always written, whether it be journaling,  speech writing, school essays for my kids, poetry or short stories, the love of writing has always been a part of me. For a number of years, I put writing and research to good use in joining the MOPS organization; Mother's of Pre-Schoolers. Because of my involvement with MOPS, I gathered a great deal of information regarding our lives as women, exploring the numerous roles we fill from our place as daughters to our roles as wives, mothers, and friends. The information gathered has been used in educational talks and lectures addressed most specifically to women with young children.
What a rewarding experience it has been! I was reminded weekly not only of the amazing joy of raising a baby, but also of the many lonely hours spent comforting a sick child or a colic-y newborn.
As women, we need each other in every step and stage of our lives, which brings me to where I am now: writing fiction for women with the goal of touching hearts, encouraging laughter, and offering the great escape we book lovers yearn for.
Adeline is my first published novel and is available in any book store, on Amazon.com, and here on my web site.  If you are looking for it in a book store and don't see it, ask them to order it in. They will be happy to do that.
A Friend Like Frank is a contemporary women's novel, a bit of a romantic comedy, and is available in paperback and as an e-book through Amazon, or better yet, order it through my website, http://www.maryannhayes.com and receive a sign copy with free shipping. I'll even pay the tax!
The sequel, The Trouble with Tony, is scheduled to be available April 30, 2013. You won't want to miss it!
I hope these stories give you a good laugh and a much deserved escape from the day to day routine we always seam to find ourselves in.
In the mean time, I hope you enjoy my blogs and please leave a comment.  I'd love to hear from you!
Mary Ann